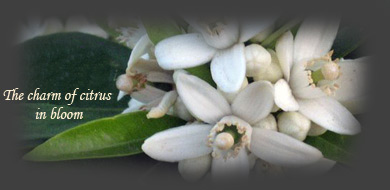 In the heart of the Mediterranean, during the spring,
or wherever there are citrus growing, thanks to the "zagara" flowers,there is in the air a sweet and delicate aroma that arouses beautiful sensations in us.
In the morning, when you wake up, and you hear
the merry notes of birds, here is, that you feel the wonderful smell of this flower.
Everything is pervaded by it.
It smells like heaven!
Maria Luisa Cavallaro